GOLD SPONSORS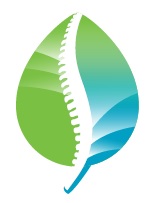 Chiropractors Care!
Welcome to the HCC S- Hillsborough County Chiropractic Society's online information source. The HCCS is located in Tampa, Florida.
Our Mission
is to provide our members with ongoing continuing education, to stimulate positive thinking and generate a deeper community awareness of the positive benefits from receiving regular chiropractic care and properly maintaining health and wellness through proactive action.
We strive to keep our chiropractic members connected through effective communication and provide them with the tools they need to succeed in business while growing their scope and quality of patient care. We are proudly affiliated with the Florida Chiropractic Association (FCA) , support the American Chiropractic Association (ACA) and encourage our members to participate in all activities endorsed by the FCA and ACA and to actively embrace the benefits and seminars offered by all organizations. Chiropractors practicing in Hillsborough County, Florida and who are in good standing with the FCA, are welcomed and encouraged to join HCCS. Our activities are funded by annual dues, fund-raising efforts and through sponsorships by dedicated Hillsborough County businesses.
We hope to see you at a meeting or event soon!